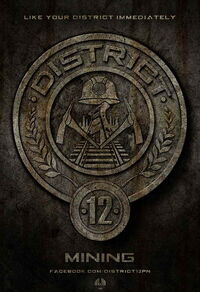 Description
Edit
District 12 was one of the poorest districts in Panem. It was located in the Appalachian mountains. They had not won The Games for many years prior to the 75th Hunger Games, since Haymitch Abernathy, an alcoholic and an embarrassment to the district, won the 50th Annual Games. District 12 specialized in coal mining.
Peacekeepers
Edit
Escorts and Stylists
Edit
Residents
Edit
These are the citizens who have passed the reaping age or do not want to be tributes.
Gayle Howard
anthony rogers
Ad blocker interference detected!
Wikia is a free-to-use site that makes money from advertising. We have a modified experience for viewers using ad blockers

Wikia is not accessible if you've made further modifications. Remove the custom ad blocker rule(s) and the page will load as expected.