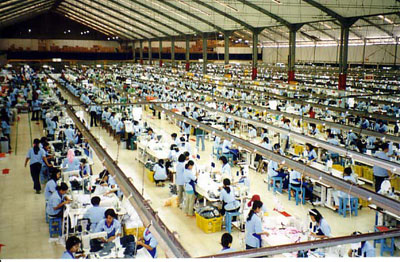 This is the sweatshop of District 8. It is where most men and women of District 8 work. It's long and tiring work, and the sweltering heat makes it unbearable. The hours are long and tiring and the sewing machines are known to sew up fingers as well as cloth. Still, it pays better than most jobs in the districts.
Ad blocker interference detected!
Wikia is a free-to-use site that makes money from advertising. We have a modified experience for viewers using ad blockers

Wikia is not accessible if you've made further modifications. Remove the custom ad blocker rule(s) and the page will load as expected.